Sorry, no Happy Hour matches for that criteria yet. We're still building our directory, so please check back another time.
Pittsburgh Happy Hour
Pittsburgh, Pennsylvania, is known as the "City of Bridges" for its 446 bridges that span the city. Also known as "The Steel City" for its many steel mills and of course the ever popular "Pittsburgh Steelers" football team that have seen many victories. Home of Iron City Beer, brewed at the Pittsburgh Brewing Company, you know this town rocks. Total Happy Hour will find just the right tavern, restaurant, bistro or the best neighbrohood bar for you to enjoy.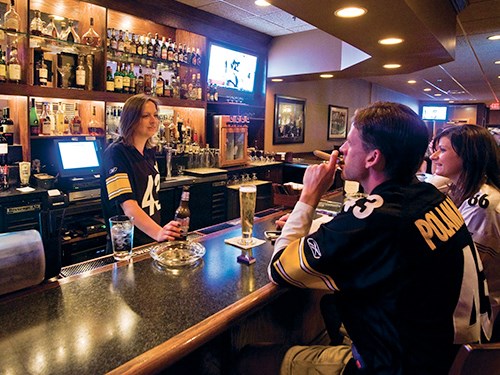 Explore Pittsburgh Neighborhoods