Top Reasons We Love Happy Hour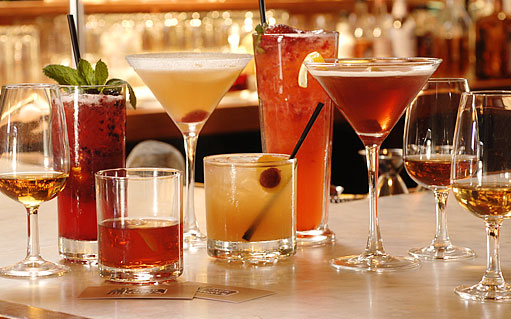 Happy Hour - a socially acceptable reason to drink during the week. So what is the appeal? Why do we find ourselves daydreaming about the next spot to check out for Happy Hour? Here are some of the top reasons we love it!
Breaks up the monotony of the week - by changing up your daily routine it helps break up the week and make it more enjoyable
Avoid rush hour - in big cities where everyone seems to have the same schedule traffic on the way home can be quite a drag. By stopping for some drinks with co-workers after work you can avoid the dreaded rush hour drive home.
Allows you to try new things! Whether it's a new place, new drink, meeting new friends or even meeting a special someone, changing up your routine and trying new things gets you out of your comfort zone and to experience things you may not usually experience.
Specials! We can't fail to mention that Happy Hour means discounted food and drink specials! Who doesn't love a discount?
Unload Stress - by meeting up with friends and relieving some stress you are avoiding bringing that stress home which can create other problems.
Bond with coworkers - sometimes the best thing you can do to improve work relationships is get to know one another outside of work. The spontaneous conversation and building the foundation of a friendship will allow you to see your coworkers as regular people instead of the person they portray at work.
Well there you have it! Those reasons make me want to rush to find a new bar to try out for Happy Hour!