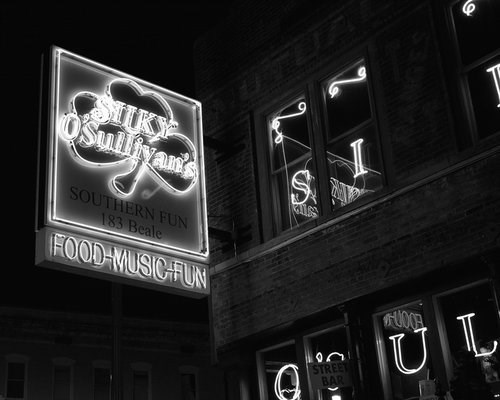 **Prices and specials are subject to change at any time
Happy Hours
Everyday - 6:30 PM thru 8:00 PM
Featured Special
DrinksGreat Drink Specials
FoodGreat Food Specials
Silky O'Sullivan's History Of all the things to do and see, nothing keeps people returning to Silky's quite like our selection of smooth, cold, name-your-proof libations. Silky's has a full bar stocked with whatever you need to shake your thirst. Whether you want a domestic beer or something a little more unique - we have it. If you're looking for a great place to eat, drink, dance, or just enjoy yourself we are your place on Beale in Memphis, TN!
More Happy Hours
Everyday - 6:30 PM thru 8:00 PM
DrinksGreat Drink Specials
FoodGreat Food Specials
Report Inaccurate
Location Info
Silky O'Sullivan's
Bars in downtown
183 Beale St.
Memphis
,
TN
38103
USA
901.522.9596
Hours of Operation
Monday, 4pm - 3am
Tuesday thru Saturday 11am - 3pm
Sunday, 12pm - 3am

Other near Silky O'Sullivan's