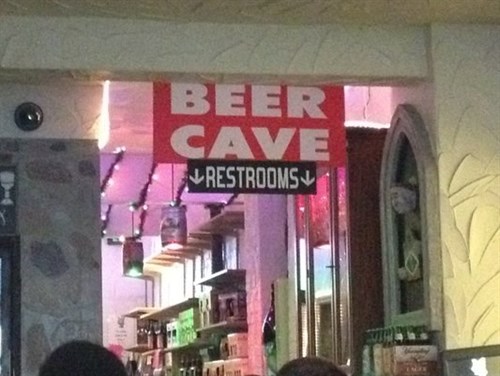 **Prices and specials are subject to change at any time
Happy Hours
Everyday - 5:00 PM thru 7:00 PM
Featured Special
DrinksHalf Priced Draft Beer!!
here at D's, we've turned it all off—or at least metaphorically we have. The deadlines, the agendas, the fire-breathing bosses…they're all unplugged. The tables have been wiped; the chairs are stacked like neat, 1950s-era Catholic schoolboys; a list of available draft beers is almost never more than an arm's length away. We keep the lights dim and the grill hot. The only stirring, you'll notice, comes from the enthusiastic clamor of our jangly kitchen staff, manufacturing the very best hot dogs in this esteemed City of Champions. Occasionally, we know you won't be able to join us. There will be weddings, golf outings, cliff-diving competitions in Sri Lanka; spelling bees in Ohio, bullfights in San Juan. Life beckons sometimes, and we're okay with that. So to help make those times a bit more tolerable, we've resolved to start blogging. It's the most efficient way to stay in touch with you—and for you to stay in touch with us—while you're out living your big, epic life, dominating the world in front of you and leaving a wake of destruction behind you. We want to be there every step of the way. Here, you'll find ruminations about nothing specific and at the same time, everything. Familiar with our own tendencies by now, we suspect the bulk of this estate to file under Beer and Hot Dogs. It's what we're most passionate about around these parts; it's what we know. In this world chock-full of five-gallon buckets, it isn't whether or not you fill yours; it's what you fill y
More Happy Hours
Everyday - 5:00 PM thru 7:00 PM
DrinksHalf Priced Draft Beer!!
Report Inaccurate
Location Info
D's Six Pax & Dogz
Bars in Regent Square
1118 S Braddock Ave
Pittsburgh
,
PA
15218
USA
412-241-4666
Hours of Operation
Sunday thru Wednesday, 11am - 11pm
Thursday thru Saturday, 11am - 12am

Other near D's Six Pax & Dogz