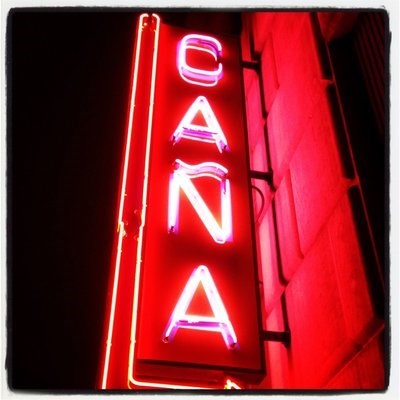 **Prices and specials are subject to change at any time
Happy Hours
Wednesday thru Friday 6:00 PM - 8:00 PM
Featured Special
Drinks$6 drinks. Membership Rewards!
Featuring Over 140 Small Batch Rums, Cocktails, Rum Tastings and Punch – Caña specializes in craft cocktails, spirits, cigars, and damned fine music inspired by one of the country's largest collections of well-crafted rum. There's a carefully curated selection of every other spirit category you can imagine drinking as well as staff picks on craft brew and local wine. Though rum is el dictator en la republica de Caña, the cocktail selection is generally a 50/50 between rum and everything else that alleviates the unbearable lightness of being. Caña is an inclusive members club. That means membership is only $20 a year, and open to all. If you come in during La Hora de Oro on Friday from 6-8 membership is on us for your help in getting the weekend started early.
More Happy Hours
Wednesday thru Friday 6:00 PM - 8:00 PM
Drinks$6 drinks. Membership Rewards!
Report Inaccurate
Location Info
Cana Rum Bar
Bars in downtown
714 W Olympic Blvd
Los Angeles
,
NV
90015
USA
213)-45-7090
Hours of Operation
Saturday thru Thursday, 8pm - 2am
Friday, 6pm - 2am